New to the range? No matter where go to shoot, you are going to need an number essential shooting items that you will need just about every time you come to the range. Guns can be loud and dangerous so these items are necessary to keep you safe and protected while you practice shooting. The essential shooting items listed here are a great point to get you started in shopping for your personal inventory of shooting gear to make you a better shooter.
Of the 5 types of items listed here, the 2 most important and ABSOLUTELY required are the Protection Eye Glasses and the Hearing Protection. Most if not all ranges require these two items at all times.
Here is the List of Essential Shooting Items for the range
Interchangeable Antifog Lenses
Optical Clip for Prescription Lenses
microfiber cleaning cloth
Summary
As a prescription eyeglass wearer, these are awesome! I don't have to wear my normal glasses since these have a clip to hold prescription lenses. I can see, shoot, and look good ALL DAY LONG! With the interchangeable lenses of 4 different colors, I can change up my color preference as a see fit. The different colors also help with identifying different targets on the range. If you are a "four-eyes" like myself, check these out. You will not be sorry.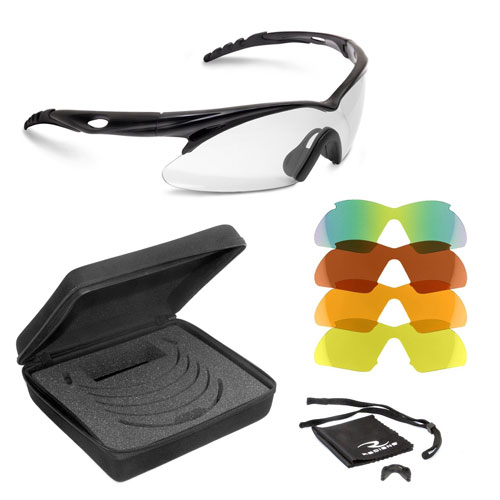 Radians Shift Interchange Shooting Glasses

If you don't get the ones above, these are quite suitable alternatives. They do just about everything the other pair does just with with different lens colors plus one additional lens. These pair of glasses block 99.9% of the sun's harmful UVA and UVB rays and Exceeds ANSI Z87.1 standards. The frames are quite stylish also.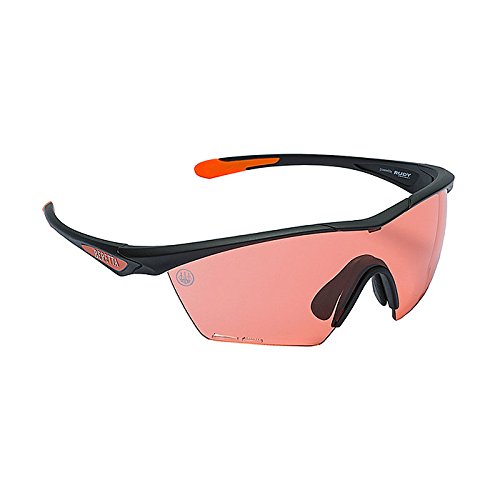 Beretta Clash by Rudy Project Shooting Glasses

If you want high end frames, look no further. From a manufacturer that actually makes firearms, Beretta has a pair of shooting glasses that represent the brand quite well. These frames are fully compatible with optical inserts and have been impact tested to support you. They have over 7+ different colored lens to choose from also.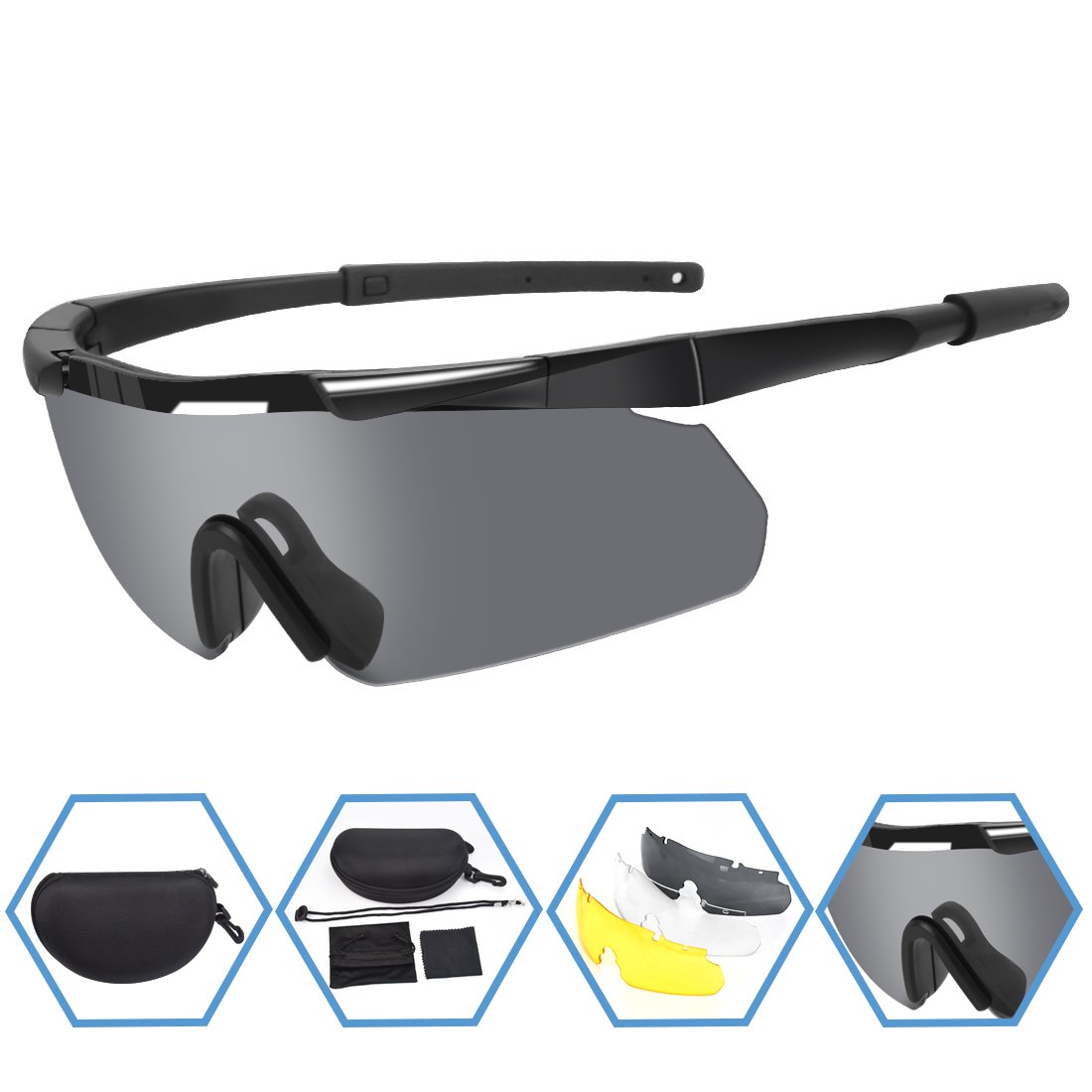 XAegis Tactical Eyewear 3 Interchangeable Lenses

If you are looking for something a bit cheaper but still want a decent pair of shooting glasses, these will suite your needs well. These anti-fog, scratch, and impact resistant lenses protect your eyes from UVA/UVB and are compliant with ANSI Z87+. Also, the 3 interchangeable lens will make it seem like you have more than one pair.
Summary
These are the best pair of Electronic Ear Protection I have yet to see. The technology is the best in it's class with digital electronics that produce clear voice filtering with dynamic gunshot suppression. It's not a super low profile set but, they do fold down nicely when not in use and has an adjustable feature to allow hats to fit on soft, comfortable ear cushions. These also have the option to connect to external devices through Bluetooth and an external 3.5mm audio jack. If you are looking for the best, look no further.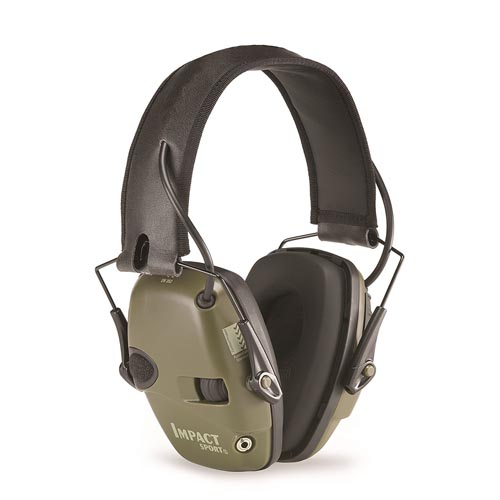 Howard Leight by Honeywell Shooting Earmuff

This entry is the middle of the road. These might have some of the older "Stop-Gate" technology but, with all the other features this pair of earmuffs has, it is safe to say that these are well worth the money. This pair of electronic ear protection earmuffs have all the bells and whistles one might want but on a lower scale.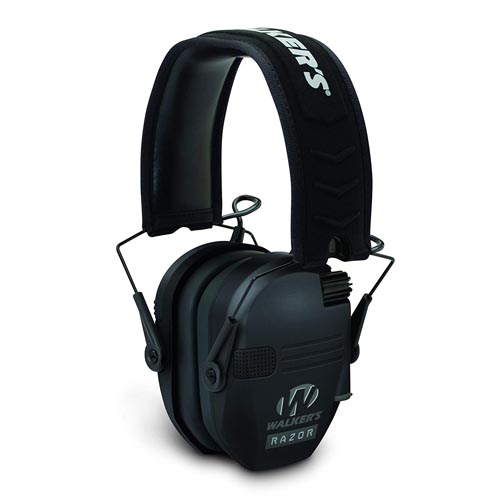 Walker's Razor Slim Electronic Muff

These muffs are pretty similar to the previous ones. You might want to buy both and see which one you will like better. All the features are pretty much the same. The thing to note is that both of these Electronic Ear Protection units use "Stop-Gate" sound suppression technology. So keep this in mind when shopping.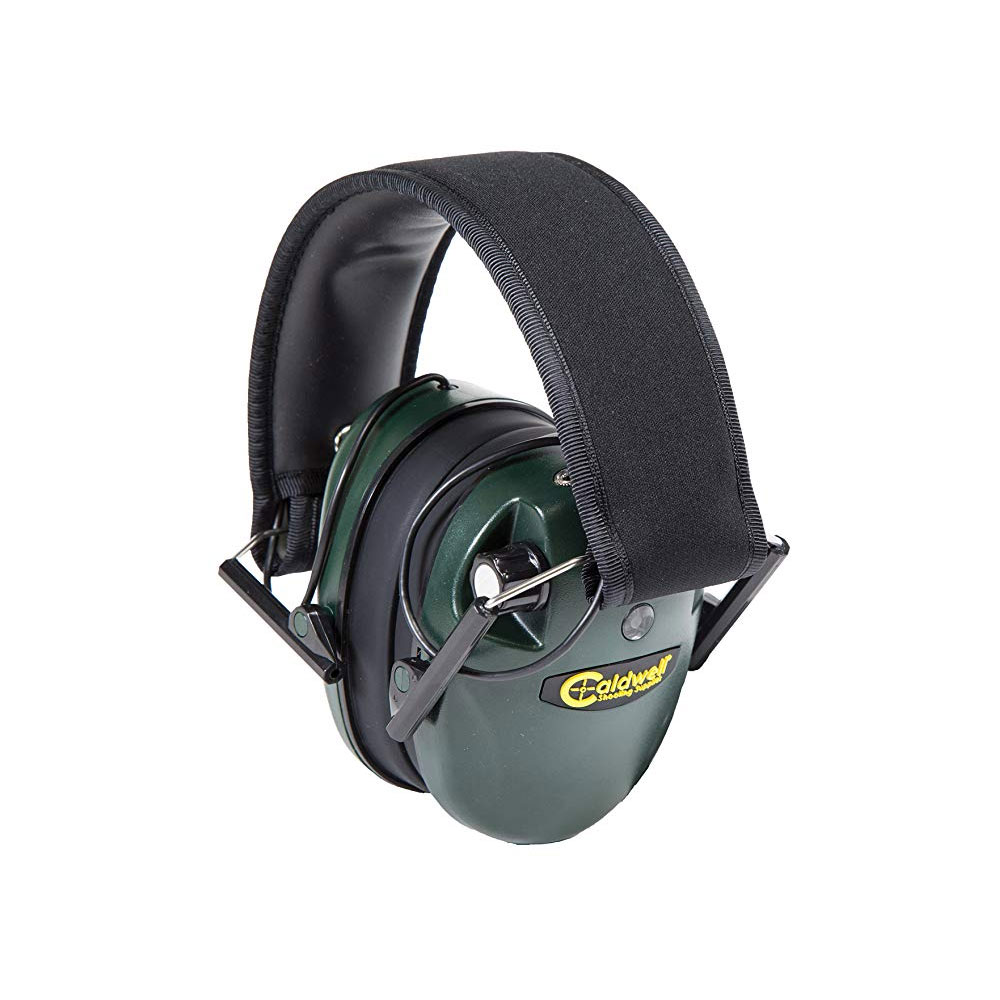 Caldwell E-Max Low Profile Electronic Hearing Protection

Here is a very entry-level to Electronic Ear Protection. This is the cheapest pair on the list here. That doesn't make them bad. It makes them void of many features that the others have. That is basically it. You will get "Stop-Gate" technology and a 23 NRR rating on the muffs themselves. Very standard but they work well.
Fielded by Spec Ops Soliders
Full Range of Tactical Colors
Summary
These are my choice for the overall best gloves for general shooting. They fit as a second skin, full finger protection, plenty of precision when grabbing, and can handle the stress of handling firearms over long periods of time. You are not hindered much when wearing these gloves when grabbing items. These are my "go-to" gloves if I am shooting.
To read more about these gloves and the others below, check our review of the Best Shooting Gloves That Work.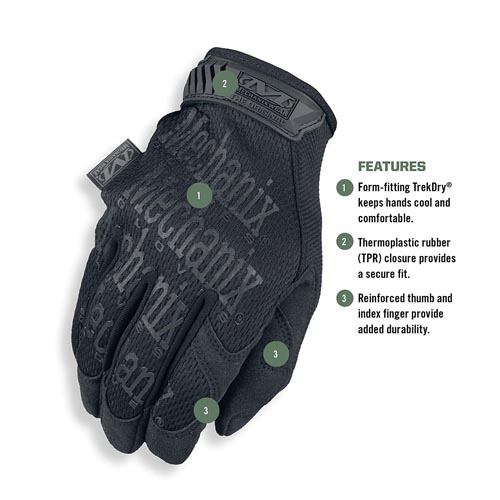 Mechanix Wear Original Covert Tactical Gloves

There is a reason why these gloves are used by Law enforcement, Military operators, and gun enthusiasts alike. These gloves are durable, dependable, and have multiple uses. Plus, they come in many different forms and colors for specific reasons. They are the definition of "All Purpose Gloves".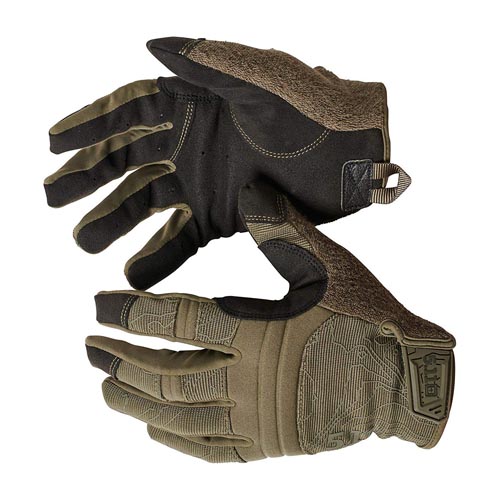 If you are looking for a similar glove as the PIG FDT Alphas but do not want to spend as much money for them, these are the gloves for you. They are pretty similar in almost every way. These will fit to you like a "second skin", let you grab things easy, and of course have great trigger dexterity.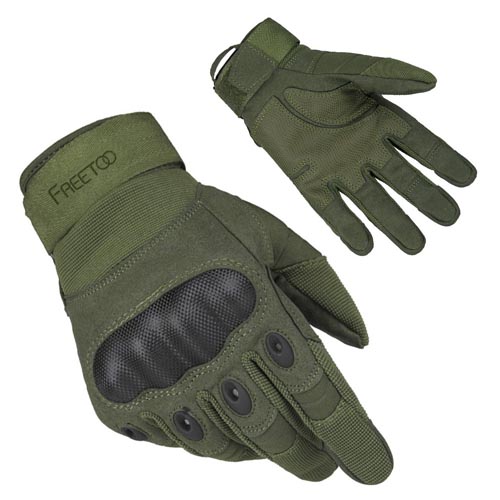 Caldwell E-Max Low Profile Electronic Hearing Protection

These gloves are the definition of "Heavy Duty". If you are looking a decent heavy duty, high action, full coverage pair of gloves, look no further. If you are active duty, law enforcement, or even paintball or airsoft players looking for gloves that you can use in the field that will last you, these are it.
Industrial 600D PVC Nylon
Holds 2 Rifles & 2 Pistols
Additional Pocket Compartments
Summary
Have a rifle? Need a rifle bag? Get this bag. This padded rifle backpack can hold not one but TWO of your rifles with ease. The additional compartments allow for integrating a pistol and a number of magazine for all of the guns that the case can carry. The fabric is sturdy and can take a beating. This comes with additional accessory tools also.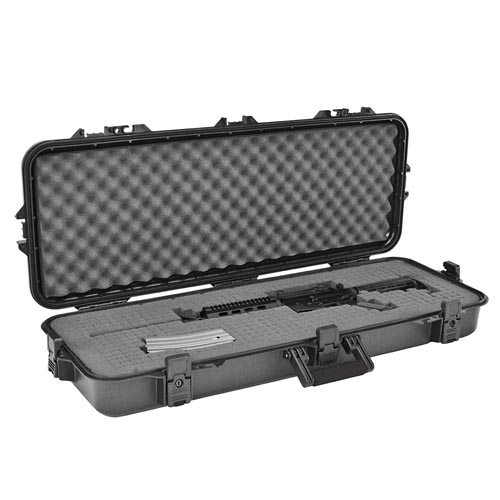 Plano All Weather Tactical Gun Case

Not looking for a padded rifle bag? This rifle case will make you look a bit more professional. Made with industrial strength construction and a continuous Dri-Loc Seal, this all weather case create watertight and airtight shields that protect your guns. This is a great entry-level hard gun case.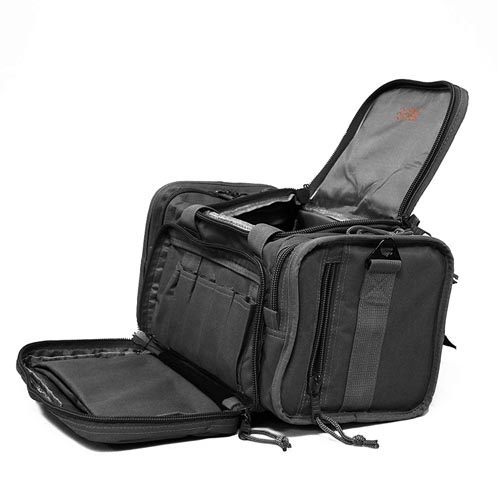 Osage River Tactical Shooting Bag

Here is a bag that takes care of all your "beginner" shooting needs. It can carry all of your gear in it's 9 different compartments including your handgun, magazines, hearing protection, eye protection, and anything else you might need to shoot. Great everyday bag to have to whenever you go to the range.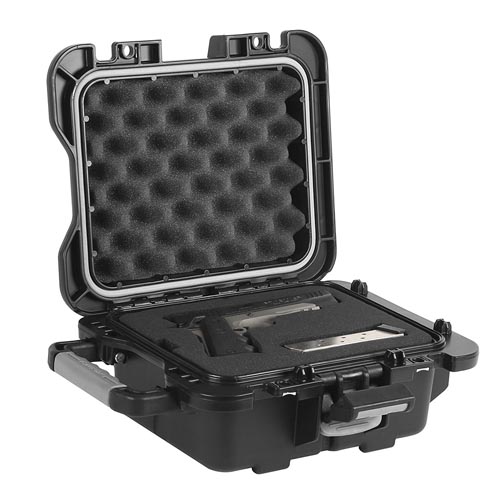 Plano Fieldlocker Medium Mil-Spec Pistol Case

Here is your professional military spec pistol case for those wanting a case that is to military specifications for pistol transportation. This case is well constructed with watertight seals, high density foam, and industrial draw-down latches for maximum secured equipment.
Fluorescent Yellow Upon Impact
Summary
These are your above average shooting targets. What makes these targets great is the fact that the spot that is shot gets turn into a fluorescent yellow circle so you can see where you hit from an extended distance. This is important because it will help you correct your aim easily once you have seen where you have shot. I highly recommend these targets.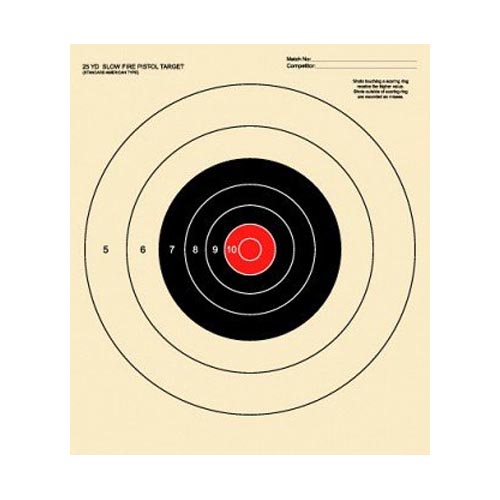 Official NRA Target B-16 Pistol Target

These are the official targets for the NRA. They are 25 Yard Slow Fire Pistol Targets used for practice and advanced qualification. These are circular targets and come in a couple of different colors for specific identification. They are 10.5″ x 12″ in size.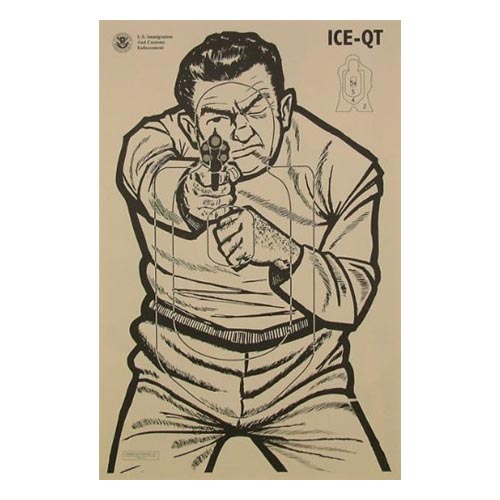 ICE-QT US Immigration & Customs Target Silhouette

The ICE-QT targets here feature an actual image of a human target in a position to fire at you. These are the official targets used by US Immigration & Customs to signify a real hostile target. If you need a visual on a real life target, use what the professionals use on a daily basis to practice.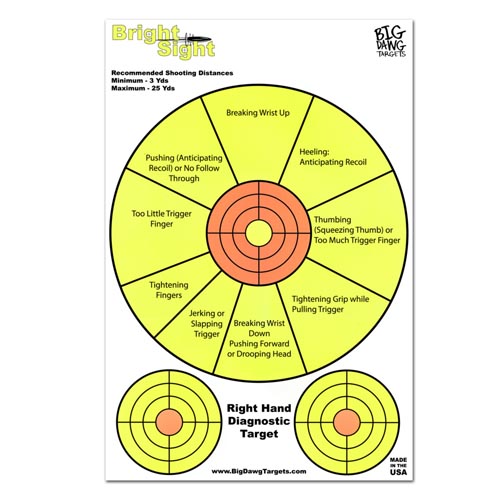 Fluorescent Pistol Diagnostic Shooting Target

THE definition of a "training" target. Specifically made for pistols, these targets are designed to tell you where you are off when shooting depending on where you hit the target at. These targets become a MASSIVE worthwhile training aid for beginners and advanced shooters alike. Get them!
Take a look at the options stated above and see what you might like. If you are going to be at the range a lot, it is highly recommended you get buy some of these essential shooting items. Renting these items can get expensive overtime. So buying all of the essential shooting items that is personalized to your liking is optimal.
Having your own equipment would make it easier to go to the range whenever you felt like it. This way you can get better on your own time and dollar. More practice means better results. Remember, Practice Makes Proficient.