When I first thought of Electronic Ear Protection, I thought it was a specific way people could communicate to each other electronically while wearing headphones or another type of ear protection. This type of ear protection is more than that. What Electronic Ear Protection does is reduce decibels of very loud noises through the electronic devices in the ear muffs and send low volume sounds to the user without minimizing the lower volume sounds like talking. Ear protection like this is very useful in extremely loud situations and work environments like factories, construction sites, mining facilities, or any place where loud machine work will take place. Read about why buy electronic ear protection for shooting.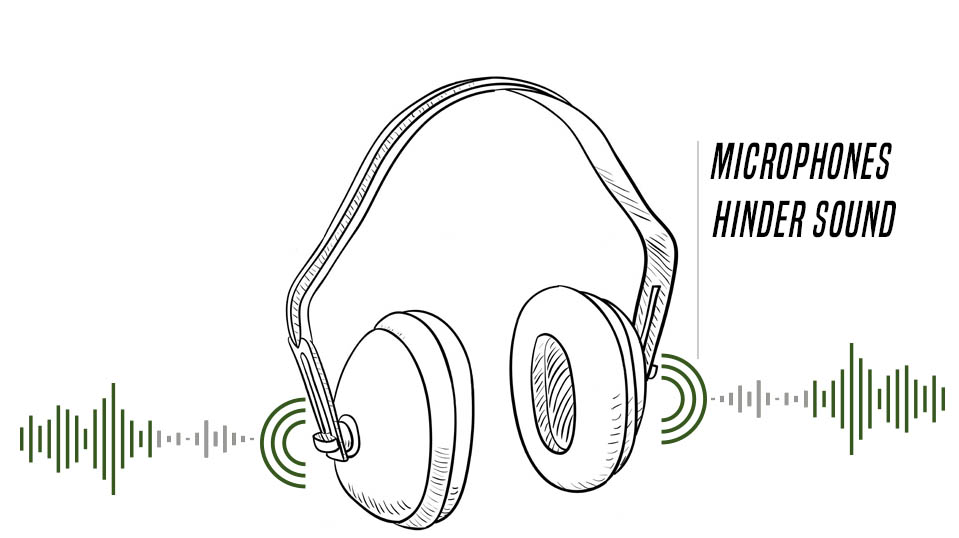 Basically, if you are going to go to the range a lot, it's almost necessary to buy Electronic Ear Protection due to their advanced technology in ear protection. It will save your hearing over a long period of time.
Here are a number of ways Electronic Ear Protection can help save your hearing:

Low sound amplification
Low everyday sounds like talking are amplified but loud noises over certain decibels get lowered tremendously

Microphone muffs
The latest technology allows for omni-directional sounds to be filtered in so you can pick up on sounds you may need other than the ones you don't

Ear Insulation
Provides your ears with full protection. The microphones inside the muffs provide the sound

External device connectivity
Many of these electronic ear muffs have a Bluetooth connection or an audio cable port so you can still make calls without taking off your ear protection

Volume control
Most ear protection includes a control module to change sound volume inside the ear
How does Electronic Ear Protection Work?
The ear protection on the outside is top-notch ear insulated protection. The inside the ear muff, however, is a technological wonder. Inside the ear muffs house small electronics and microphones which take the outside sound and change the volume of the sound so that the sound volume is suitable for the user to hear regardless of decibel range.
There have been a couple of different types of sound muffling/amplifying technology that Electronic Ear Protection utilizes. There have been quite of hearing sound suppression advancement over the years and numerous ways of muffling sound have come from it. This has given the consumer the opportunity to choose the ear protection that is right for them.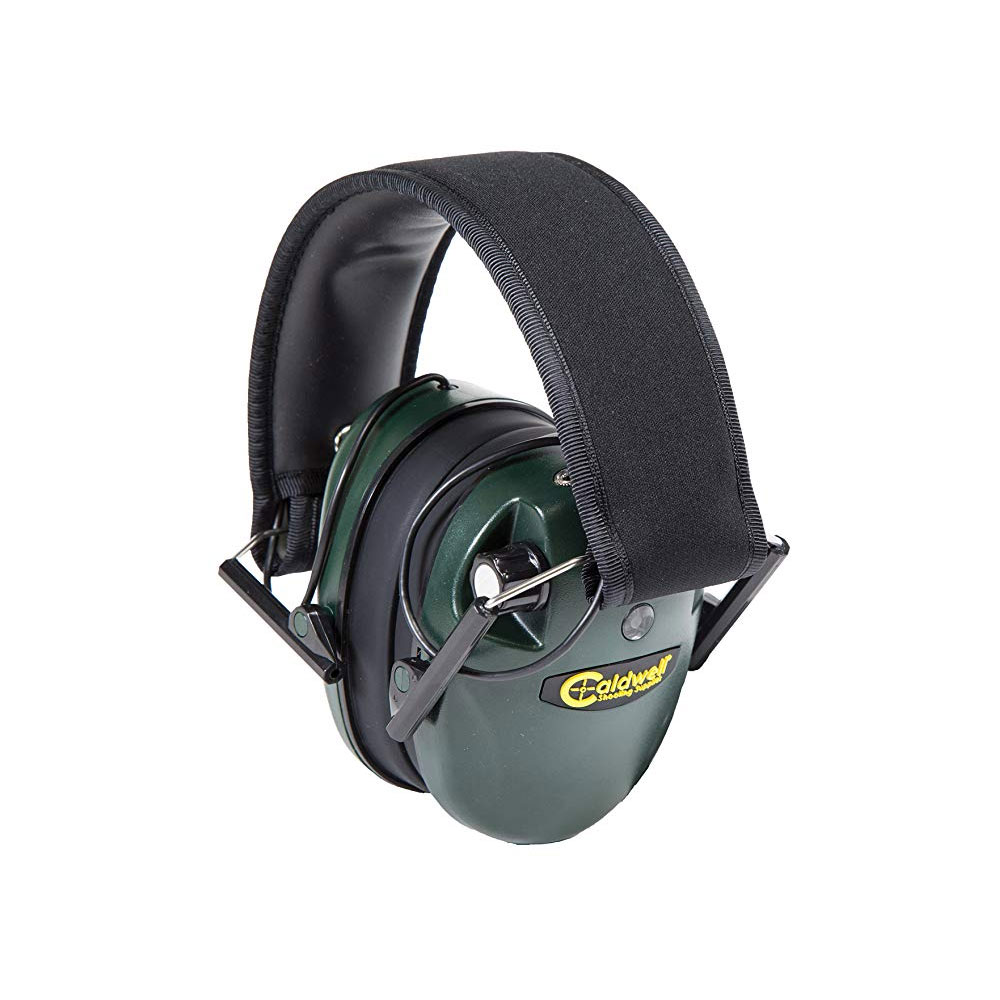 Stop-Gate Technology
The older generation of Electronic ear protection would utilize "stop-gate" technology which is basically a binary on-and-off sound feature. Once the volume hits a certain decibel, the ear muffs would turn off the outside microphones until the outside noise was done and turn them back on to hear the regular low ambient noises like others talking. Think of it as sound-then-no-sound technology. The "Stop-gate" technology is usually in less expensive types of electronic ear protection.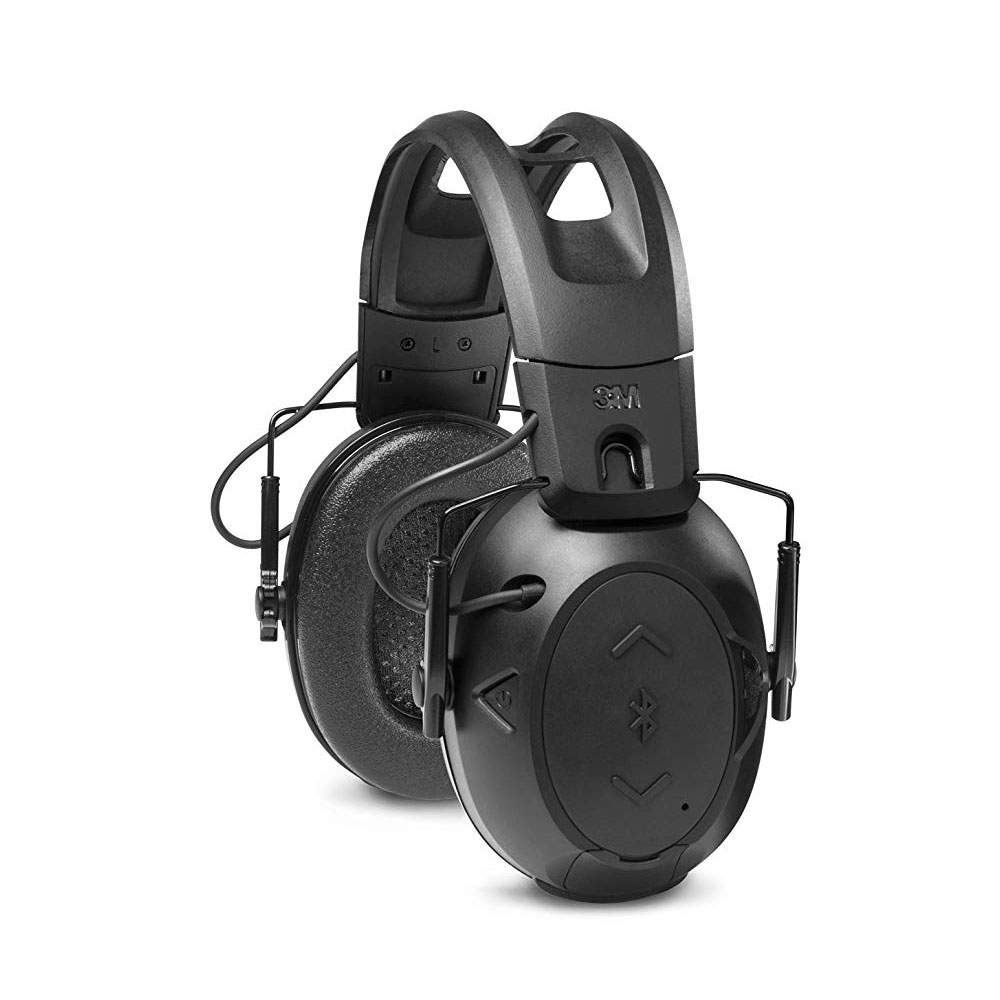 Sound Compression Technology
This would be the latest and more advanced version of superior hearing protection. The "sound compression" technology allows the user to hear all the low and loud sounds around him to be heard while the load sounds get reduced to a lower, safe decibel. Unlike the "stop-gate" method, the sound never gets turned off in with this technology. The lower sounds also get a boost so you can hear "normal" sounds with an amplification effect since they would be muffled by the ear muffs.
More expensive "sound compression" ear protection muffs usually have multiple microphones on the outside and the inside so it is much easier to tell where sounds come from. This helps greatly in specific activities like hunting, construction working, military operations, and police units.This is the most ideal type of technology one can get from electronic ear protection but, you will pay a pretty penny.


There are several specifications you will have to look for and compare when shopping for electronic hearing protection. Make sure you research well into what you might need or want in a set of electronic ear protection ear muffs.
Below is a list of the specifications you need to look for:

Noise Reduction Rating (NRR dB)
The is the unit of measurement to rate the quality of ear protection. The higher the rating, the better the noise reduction. Small caliber weapons need a 20 NRR or higher. Large bore handguns and long guns need a 25 NRR or higher. The highest rating is 33 dB. *It would be smart to wear double protection when firing large caliber and/shooting indoors due to the echoes

Microphone Number
The number of microphones represent the quality and direction capture of sound from outside of the ear protection. More microphones mean more ways the ear protection can pick and distinguish different sounds for a more effective hearing experience.

Sound Technology
This would be the specific technology on how the electronic ear protection handle the muffling the outside sound. This would be either Stop-Gate or Sound Compression technology. When shopping, make sure you read the product description well to determine which technology is used. Most products do not outright say which is used.

Response Time
This is the time delay the ear protection takes to process the incoming sound and output the suppressed or amplified sound based on the technology the electronic hearing protection utilizes. This is usually rated in hundredths of a second – the lower the better.

Volume controller
Many electronic ear muffs have a volume controller unit to increase or decrease the incoming sound that the sound unit outputs inside of the ear muffs.

Battery Powered
Since this type of ear protection is electronic, it needs to be powered. The most common way to power electronic ear protection is by batteries. Most ear muffs are powered by either AA or AAA batteries. Some have a auto shut-off feature and sometimes come with the batteries they need.
Summary
These are top-notch Electronic Ear Protection. You might think the price might be high but in the end you get what you pay for. This is the case here with this pair of Ear Protection ear muffs. The technology is the best in it's class with digital electronics that produce clear voice filtering with dynamic gunshot suppression. It's not a super low profile set but, they do fold down nicely when not in use and has an adjustable feature to allow hats to fit on soft, comfortable ear cushions. These also have the option to connect to external devices through Bluetooth and an external 3.5mm audio jack. If you are looking for the best, look no further.
Ambient sound amplification
Summary
This entry is the middle of the road. These might have some of the "older" technology but, with all the other features this pair of earmuffs has, it is safe to say that these are well worth the money. This pair of electronic ear protection earmuffs have all the bells and whistles one might want but on a lower scale. For instance, these don't have Bluetooth but they have a standard 3.5mm Audio jack for connectivity. They might not have as many microphones as more higher-end entries do but, ambient sounds amplification is there. These earmuffs are a great starter entry for one looking for a decent pair of Electronic Ear Protection.
Overall, get yourself a pair of these bad boys. They help greatly. The technology is sound (see what I did there) and your ears will thank you over time. There is one thing that I learned very early about guns – guns are LOUD. Getting a pair of advanced hearing muffs can be the best investment you can make if you are getting into shooting regularly. To get better in shooting, you have to practice. In other words, you will be shooting a lot. So, get yourself a good pair that will last you and your ears a good long while. Also, eye protection is important too.
Remember, Practice Makes Proficient.